Last updated: December 3rd, 2017
Adorable Lydia Black joins O.T. in this infernal restraints scene. She's gonna join the exclusive club that tried O.T.'s perverted sex toys and Device Bondage Collection! He needed a new doll. because he broke his last one last week, so he made sure that she;s wearing her doll dress and makeup. Lydia thought that she was meeting him for a smoke before going home, but now she'll be lucky if she sees the daylight again. O.T. took her time to strip her naked, going over every inch of her body. Lydia is now exposed, vulnerable and humiliated and the worst part is that she doesn't know when all of this is going to end.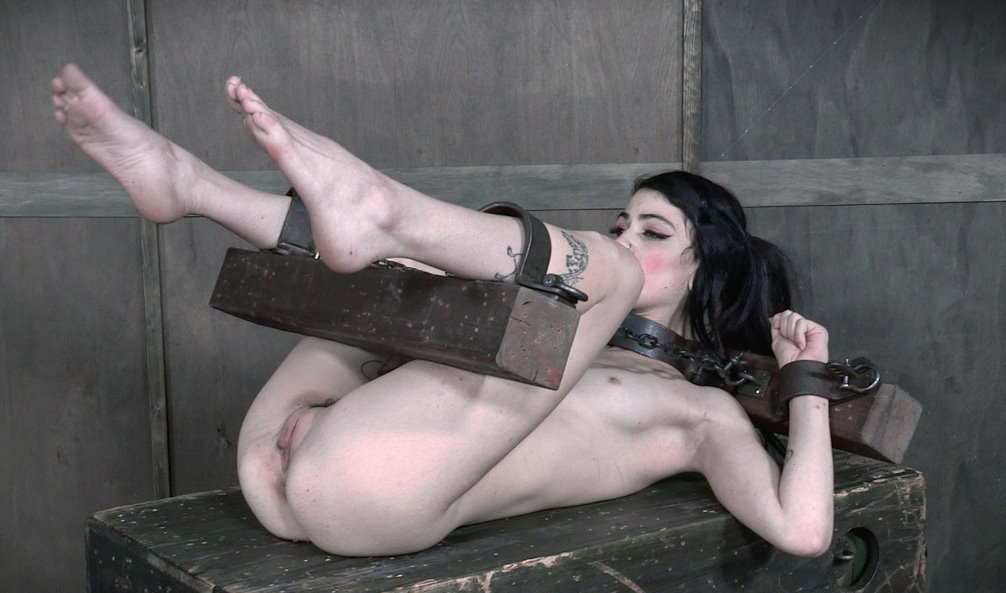 She's one hot catch, extremely flexible and she might be the best he brought home. The metal restraints pulled her limbs out wide while the latex mask keeps her in the dark. Although she tried to scream and struggle no one can help her. O.T. begins working at her pussy using a whip and in the end, she's moaning. Lydia is dripping wet and she might probably think that if she take this all she might get rewarded with his dick. She was rewarded but not with his dick, it was 8 inch of cold steel shoved in her pussy. O.T. worked her pussy until she squirts and then moved to her ass. You can see her in some infernalrestraints action below!